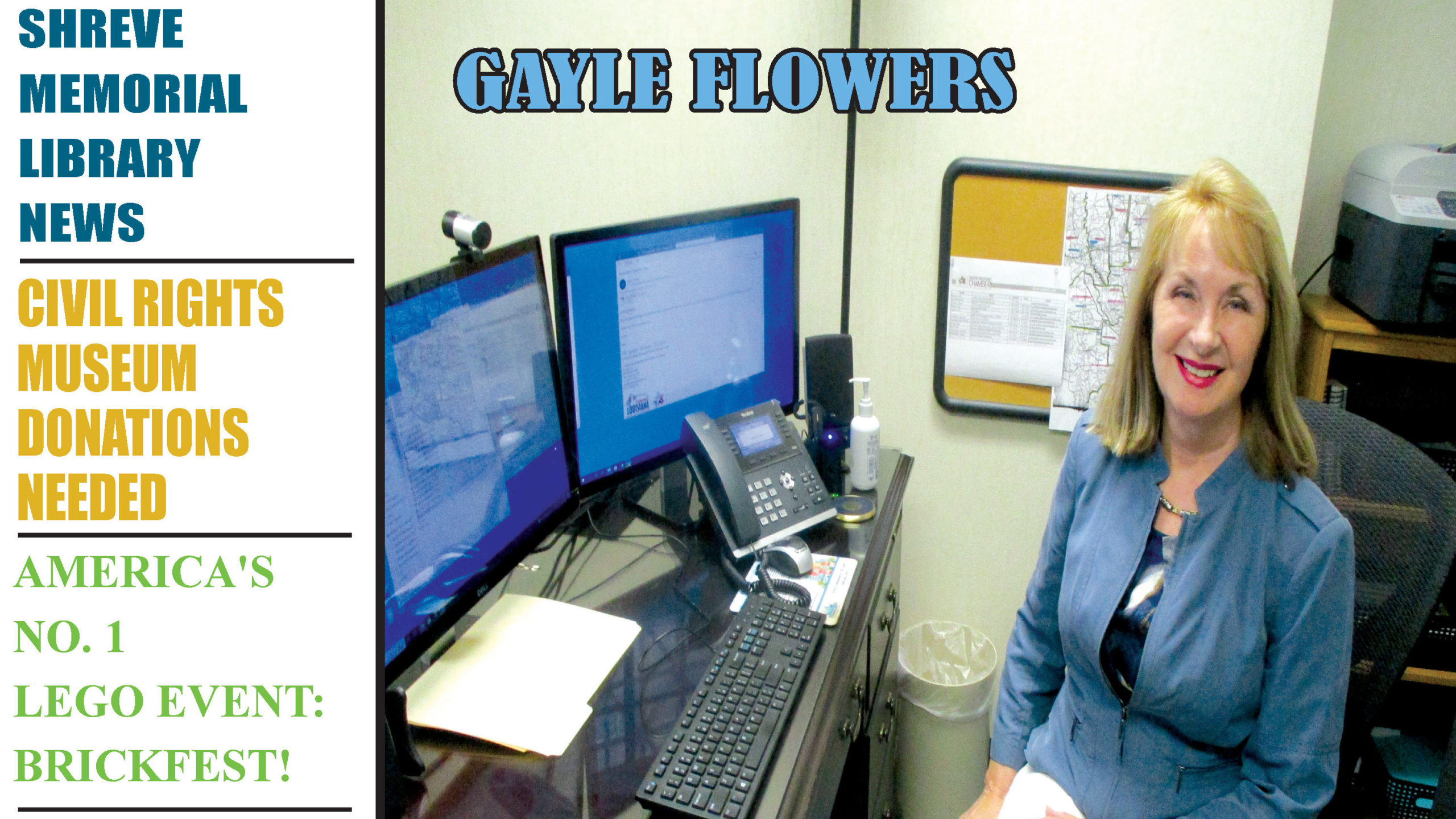 By KERRY M. KIRSPEL
Focus SB News
Business owners, especially those of small businesses, are always looking for ways to grow their business and to expand their clientele. One way is by winning government contracts.
But what exactly does that mean, and how does one go about obtaining government contracts?
The Northwest Louisiana Procurement Technical Assistance Center (NWLA PTAC) understands the ins and outs of government contracting and is ready to assist businesses, large and small, to attract government attention to the goods and services they provide.
Dr. Gayle Flowers is the director of NWLA PTAC and she and the NWLA PTAC team can provide the counseling, support and training necessary to successfully acquire a government contract.
Flowers spent most of her career in workforce and economic development, leading many entities in those areas through education. She served for 14 years as the principal of Caddo Career & Technology Center. She then served for 10 years as the director of career, adult and alternative education for Caddo Parish Public Schools, at which time she established a 10-parish regional Jump Start partnership of secondary, post-secondary, employer and community leaders focused on workforce and economic development solutions.
Flowers also served as vice chancellor for economic and workforce development at Bossier Parish Community College for five
years before being named director of NWLA PTAC. Since November 2020, Flowers has established and maintained relationships with chambers of commerce, economic development organizations, professional and service organizations and government entities in the 10 parishes served by NWLA PTAC: Bienville, Bossier, Caddo, Claiborne, DeSoto, Lincoln, Natchitoches, Red River, Sabine and Webster.
The NWLA PTAC's mission is to prepare and assist businesses in selling their products and services to all branches of local, state and federal governments, enabling companies to create and retain jobs, which strengthens our regional economy.
What exactly is government procurement, and how does it work? "Well, procurement is really just another word for purchasing," Flowers said. "We work kind of as an in-between the businesses who want to be vendors and contractors for the government and the buyers in the various government agencies.
"I had somebody ask me, well, who is the government? Well, the government we typically think of (is), 'Oh, we've got Barksdale," and that's certainly a big player, but we have Camp Minden, we have all the towns and municipalities, we have the school systems, secondary and post-secondary, police juries, sheriff's departments — anybody that has to follow state and federal purchasing guidelines."
Flowers said they first assess if a business is ready for government contracting, and if so, at what level. "A lot of times, maybe
they're a small entity just getting started, and they need to start with smaller contracts and build their past performance, kind of like building your resume, only they're building their past performance in work that they have done in that government marketplace" she said.
The government is looking for vendors and contractors, who in turn are looking to diversify their business from commercial and residential to include government contracting.
"You don't really want businesses that want to only do government contracting; you kind of want a business that's already successful, and they want to expand. And on the government side, they're looking to expand their vendor database so that they're more inclusive and more local, if at all possible," she said.
It sounds all a bit more complicated than the government simply buying what it needs from the local Walmart like the average citizen. Why is that? "The difference is the laws and regulations that they have to follow to show that they're being good stewards of our tax dollars," she said. "There are federal and state requirements in purchasing so that there's a level playing field and that businesses have an opportunity to participate, and then they find us so that we can help them get ready."
Flowers' role — and that of the NWLA PTAC team — is to educate businesses and to help them do the necessary networking to build that component of their business. What sort of products and services does the government look for from these businesses? "They buy almost everything," Flowers said. "They're looking for engineering services, they're looking for
streets and drainage, they're looking for HVAC. The reach is broad. Sometimes it's IT services." She said, "Certainly, they buy some things in more quantities or more frequently than others, but I've seen some very interesting bids. One that came across my desk was for American Sign Language interpreters. And it struck me as unusual until I thought about every time I see the governor or the president speaking, they have an interpreter next to them, so they contract out those services."
The government seeks contracts in all sorts of categories from construction to engineering to debris removal and even janitorial services. "It just varies so widely," she said, "depending on the entity and what they need." NWLA PTAC helps guide businesses through the process of obtaining those government contracts.
"Think of it this way," she said. "If you applied for a job somewhere, you would want to be given an equal shot at that job with
anybody else. That's kind of what's happening with the government, but there are some areas where there have been historical inequities that they work to overcome.
"So they really do like to hire veteran-owned businesses. They like to work with minority-owned businesses. And they have certain goals within those categories that they want to meet," she said. "We provide no-cost, confidential services, and we will help you peel back those layers of the onion one at a time as is appropriate for you and your company," Flowers said. "Some of our long-time clients may not need us as often over time, but when they have a question, they know that we're here and available to assist them."
She compared the process to sites like match.com. "We're connecting those businesses that sell the products and services with government buyers, and we're trying to prepare them early so they're not waiting until that offer is out there, but they're positioned and ready to go as soon as they can possibly be ready. Then when the offers come, they can look and see if they're interested in going after them or not. Not every company wants to do work with the government."
The work provided by NWLA PTAC helps not only businesses but the government as well. "The government wants to expand their vendor and contract database," Flowers said. "They want to have more suppliers and competition for contracts. They like to invest in small business and grow economic vitality in the United States, which is very important for all of us. This is all, really, economic development. The federal government spends over $500 billion a year, and if we can get local companies tapping into that market, it's good for all of us, even if we never do anything with the government ourselves. "And these local entities that are government agencies, if they can purchase locally, instead of having to go to somebody in another state to fill their need, it's good for them and us."
How does the process work for a business wanting to get into government contracting? Flowers said any business with such a desire should call her at 318-677-2519, and she will discuss such things as identifying government codes that match the products and services your business offers, the number of employees and total receipts "to see how ready the company is for different levels of government business."
"And then we'll talk about what registrations you might already have or which ones you might need, and which certifications you might have or which ones you might qualify to have. And then we'll walk you through the process to get those."
Flowers said that government contracting has an impact on economic development. "I've been leading economic and workforce development through education for many years, and I get a lot of personal fulfillment from that. But I also know the way it strengthens our economy and our workforce and how very valuable that is to every single one of us."
For more information, call Dr. Flowers at 318-677-2519 or visit the website at https://nwlaptac.org.